COVID-19 is an infectious disease which causes an outbreak of respiratory illness and has been affecting millions all over the world. Here is a collection of COVID-19 related articles that has been published in Tropical Medicine and Health.
Article Collections
About the Societies
The Japanese Society of Tropical Medicine (JSTM) was founded in 1959 with the objective of contributing and improving global health and medical treatments worldwide. JSTM believes that tropical medicine is not defined merely by weather or climate, but is an interdisciplinary field which helps to eliminate the gaps in health, society and economy among countries and regions. JSTM is dedicated to promoting academic studies and development in the field of tropical medicine by disseminating relevant research at annual meetings and in Tropical Medicine and Health, JSTM's official journal.
The Japan Association for Global Health (JAGH) was founded in 1986 with the aims to contribute to the progress and enhancement of international health, as well as the promotion of academic and cultural activities.
Tropical Medicine and Health ranked in the top 15% of journals exemplified editorial excellence in 2022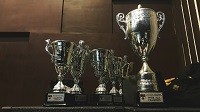 Based on data collected from the Journal Author Satisfaction Survey conducted by Springer Nature, more than 92% of authors that responded to the survey 'strongly agreed' or 'agreed' with the statements about the editorial experience at Tropical Medicine and Health.
Information for JSTM/ JAGH members
(Information updated on 22 March 2023)
The Japanese Society of Tropical Medicine covers the article-processing charge (APC) for the papers submitted by the member of the societies and for the papers invited by the journal. To receive this benefit, the JSTM/JAGH members and invited authors must claim the APC coverage at the time of editorial acceptance of their manuscript.
As from 22 March 2023, due to system change, authors are no longer requested to submit Membership Account Code to claim coverage of APC for society members/invited authors during the process of making new manuscript submission. Instead, members/invited authors are able to request APC coverage at editorial acceptance.
See below for further information:
- Changes in manuscript submission *(in Japanese)
- To request APC coverage for JSTM/ JAGH members 
For questions, please contact the JSTM office or JAGH office.
Aims and scope
Tropical Medicine and Health is an open access, peer-reviewed journal that publishes original research and reviews on all aspects of tropical medicine and global health. The journal welcomes clinical, epidemiological, laboratory and policy research.
Award winning research
Tropical Medicine and Health is delighted to announce its award for the Best Paper published in 2021 to:

Andrew Marvin Kanyike, Ronald Olum, Jonathan Kajjimu, Daniel Ojilong, Gabriel Madut Akech, Dianah Rhoda Nassozi, Drake Agira, Nicholas Kisaakye Wamala, Asaph Asiimwe, Dissan Matovu, Ann Babra Nakimuli, Musilim Lyavala, Patricia Kulwenza, Joshua Kiwumulo & Felix Bongomin

For an outstanding contribution in the field of Tropical Medicine and Health entitled:
Acceptance of the coronavirus disease-2019 vaccine among medical students in Uganda
Published in Tropical Medicine and Health 2021 49:37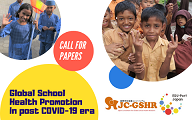 We aim to call for an introduction to Japanese-style school health, which is attracting widespread attention, and case report on the current status of school health in low- and middle-income countries and its development in areas where implementation is new. In addition, school health that strengthens adolescent health will be presented, with a spotlight on mental health and comprehensive sex education.
Archival content
The electronic archive of articles published between 1973 and 2015 can be found at the JSTM website.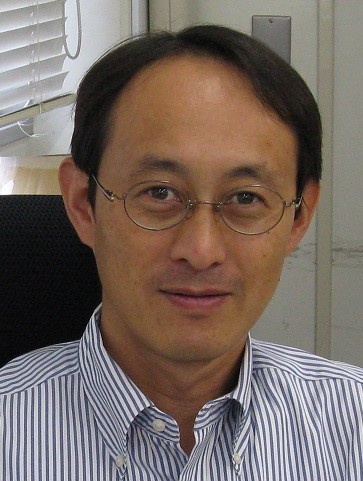 Editor-in-Chief
Masahiro Hashizume is Professor of Environmental Epidemiology at the Graduate School of Medicine, The University of Tokyo, Japan. After his clinical training in paediatrics in Tokyo, he received his academic degrees from the University of Tokyo (MS, 1999) and London School of Hygiene and Tropical Medicine (MSc 2003, PhD 2007). He was the founding chair of the Department of Paediatric Infectious Diseases at the Institute of Tropical Medicine, Nagasaki University in 2012, and moved to the University of Tokyo as a head of the Department of Global Health Policy. Dr. Hashizume's research has centered on epidemiological studies to estimate the impact of climatic change and climate variability on the incidence of infectious diseases and non-infectious diseases in Asia, Africa and the global scale. In 2014, he became a board member of the Japanese Society of Tropical Medicine and Editor-in-Chief of Tropical Medicine and Health.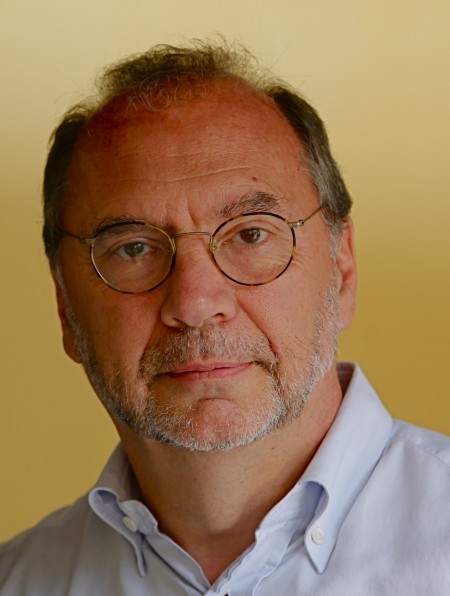 Peter Piot MD PhD is the Director of the London School of Hygiene & Tropical Medicine, and Professor of Global Health. He was the founding Executive Director of UNAIDS and Under Secretary-General of the United Nations from 1995 until 2008, and was an Associate Director of the Global Programme on AIDS at WHO. Under his leadership UNAIDS became the chief advocate for worldwide action against AIDS, also spearheading UN reform by bringing together 10 UN system organizations.
Annual Journal Metrics
2022 Citation Impact
4.5 - 2-year Impact Factor
3.8 - 5-year Impact Factor
1.298 - SNIP (Source Normalized Impact per Paper)
0.810 - SJR (SCImago Journal Rank)

2022 Speed
6 days submission to first editorial decision for all manuscripts (Median)
82 days submission to accept (Median)

2022 Usage
1,220,565 downloads
818 Altmetric mentions